China behind world's record-breaking year for skyscrapers
A single city in China built more skyscrapers in 2016 than the US and Australia combined.
A record 128 skyscrapers were completed worldwide last year, making it the third consecutive record-breaking year, according to the US-based Council on Tall Buildings and Urban Habitat (CTBUH).
A skyscraper is defined as a building 200-metres or taller.
According to the CTBUH annual report Asia recorded 107 of the 128 completions for the year, accounting for 84% of the total. The majority of these buildings were located in China, which completed 84 skyscrapers – the most of any country in the world and a new record for the nation. This was the ninth consecutive year in which China has built more skyscrapers than any other country.
Thirty-one cities in China had at least one skyscraper completed last year, with Shenzhen outperforming any other city in the world with 11 skyscrapers – more than the US and Australia combined. The city was also China's hottest real estate market last year – with house prices rising to such an extent that "micro-apartments", which measure between 5.7m² and 7.5m², listing at a starting price of $131 957 (R1.8m) – around 20 time the city's individual annual income.
"The 121-storey skyscraper set another record with its lift which travels at a blistering 64km per hour or 18 metres per second."
China also laid claim to the tallest building of the year, with the completion of the 530 metre high Guangzhou CTF Finance Centre. The 121-storey skyscraper set another record with its lift which travels at a blistering 64km per hour or 18 metres per second.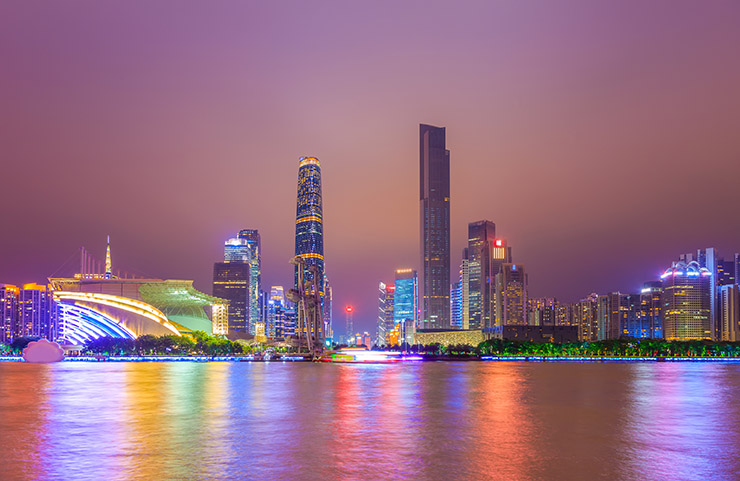 CTBUH anticipates that China's unprecedented building boom will start to cool over the next few years. However, with 328 skyscrapers currently under construction, the country is likely to dominate skyscraper construction for the foreseeable future.
Given that China's closest competitor is America – which completed only seven skyscrapers last year compared to China's 84 – it is clear that China's lead in the market will continue for several years.
Despite CTBUH predictions that 2016 would herald the beginning of the "mega-tall" era (buildings over 500 metres tall), last year was not a record-breaking year for either super-talls (over 300m) or mega-talls. CTBUH attributes this to construction delays, which are typical in the skyscraper industry, rather than a slowdown in demand for ever-higher buildings.
The organisation is now predicting between 12 and 20 super-tall buildings to be completed in 2017, primarily in Asia and the Middle East.
Posted by The Know - Pam Golding Properties
you might also like
Friday 23rd of March 2018