First Portugal Golden Visa Citizenship issued via property investment
Citizenship in Europe now a reality for South Africans investing in Portugal's Golden Visa programme
Good news for South Africans who have invested in Portugal's Golden Visa programme – which offers residency via investment in property – is that the first Portugal Citizenship has just been issued, with many more in the pipeline and due to be granted in coming months, says Chris Immelman, who heads up Pam Golding International.
"This is a major step forward and very positive news for investors whose visas are already being processed, but more importantly, it provides considerable comfort for those still considering the Golden Visa programme in order to acquire residency and citizenship."
Explaining further Immelman says residency enables applicants to live, work and study and Portugal – with travel rights in Schengen Europe, while citizenship allows you and your immediate family to live, work and study in any of the EU countries.
Citizenship a step closer
"After some amendments were made to the original legislation, the programme really gained traction in late 2013, while Pam Golding International became involved in 2014. Initially the Golden Visa legislation provided for five years of residency, after which you could apply for permanent residency, and one year later then apply for citizenship. However, this has recently been amended, allowing applicants to skip the permanent residency step and apply for citizenship immediately after fulfilling the first five years of residency requirements," says Immelman.
"As we now have over 300 South African families in the programme – all in various stages, some have already applied for citizenship, having been part of the residency programme for five years, so for them this means their goal is soon to come to fruition. It's also an incentive for others considering the Golden Visa programme as a means of acquiring European Citizenship.
"In recent years and recently more than ever, we've continued to see strong interest and a rising uptake in Portugal – specifically Lisbon and Porto. While originally the requirement was for a €500 000 investment, it is now possible to enter the Golden Visa programme with an entry level investment of just €350 000, which makes it far more accessible to South Africans. Permanent residency is achievable in year six and citizenship in year seven. Portugal has relatively low tax rates of about 20 percent and no wealth or inheritance tax or tax on overseas pensions.
"In regard to accessibility, we recently launched to our local market the opportunity to investment in our first apartment development in Portugal, called Santa Catarina Place, which qualifies for the €350 000 Golden Visa category. Apart from all the benefits of ultimately acquiring EU Citizenship, the minimum investment in the Golden Visa programme affords applicants visa-free travel in all 26 countries in the Schengen zone and enables them to live and study or work in any of the EU countries. Portugal is ranked 5th in the world in terms of travel freedom – as from July 2019, Portuguese citizens have visa-free or visa on arrival to 184 countries and territories."
To be fully refurbished, Santa Catarina Place, located in the heart of downtown Porto in one of the city's most thriving neighbourhoods, surrounded by luxury hotels, boutique stores, vibey cafes and restaurants, majestic historical buildings and other tourist attractions with metro and train stations on hand, consists of 33 classic-modern apartments from studios to two bedrooms with mezzanines and high ceilings. The apartments have sophisticated, comfortable interiors, with living room floor to ceiling windows bathing the space with natural light, and with a captivating garden area in the grounds for residents' leisure use. Parking and storage facilities are also available.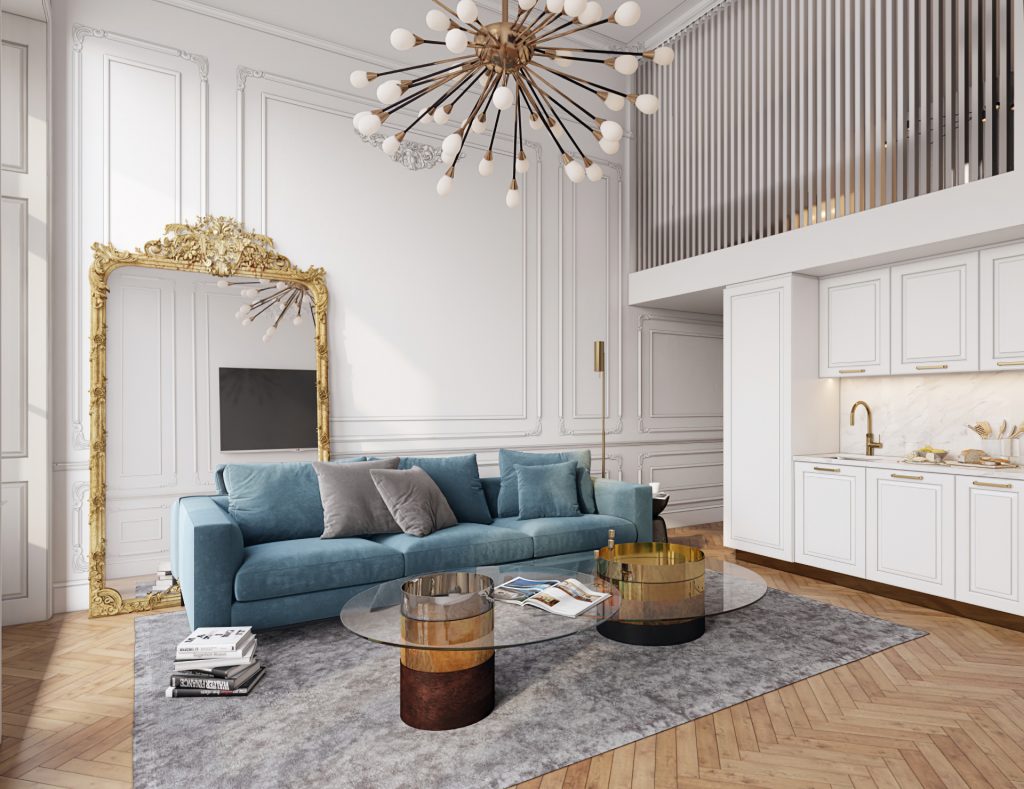 Says Immelman: "This is an apartment you can own and use as you like, with a 4% rental guarantee for three years should you prefer to rent it out. Priced from €374 000, which includes a promotional discount, investors have full ownership of their units. This is the first scheme which falls into the €350 000 price band where you actually purchase an apartment on a sectional title basis, as previous options that qualified for the Golden Visa and EU Residency were hotel schemes."
Just a minute's walk to the iconic Majestic Café, Rua de Santa Catarina and Avenida de Aliados, Santa Catarina Place has only just been released to the market, with the major refurbishment soon to commence, and with occupancy scheduled for Q4 in 2021.
Santa Catarina Place is developed by Arish Capital Partners, who have over 65 years of combined experience in real estate investment, finance, fund management and immigration, operating in Portugal, the UK, Spain and the Middle East.
For those seeking an international education and gateway to Europe for their children, Porto's best universities, hospitals and international schools are within 15 minutes' drive. With its vibrant culture, thriving entrepreneurial scene, first class infrastructure, innovative reputation, rich cultural heritage, quality healthcare and renowned gastronomy, Porto is a Unesco World Heritage listed city and is considered Portugal's happiest city. Porto has also been voted Best European Destination in 2012, 2014 and 2017.
For further information contact Theresa Fernandez of Pam Golding International on 021 7622617 or email theresa.fernandez@pamgolding.co.za.
Posted by Gaye de Villiers