Pam Golding Properties acclaimed as Best International Real Estate Agency 2022-2023 at global International Property Awards
Pam Golding Properties has scooped top honours at the International Property Awards for Best International Real Estate Agency for over 20 offices 2022-2023.
An International Property Award (IPA) is a world-renowned mark of excellence. These awards, which are judged by an extensive panel of independent industry experts on criteria including service, innovation, quality, design and originality, celebrate the highest levels of achievement by companies operating in all sectors of the property and real estate industry.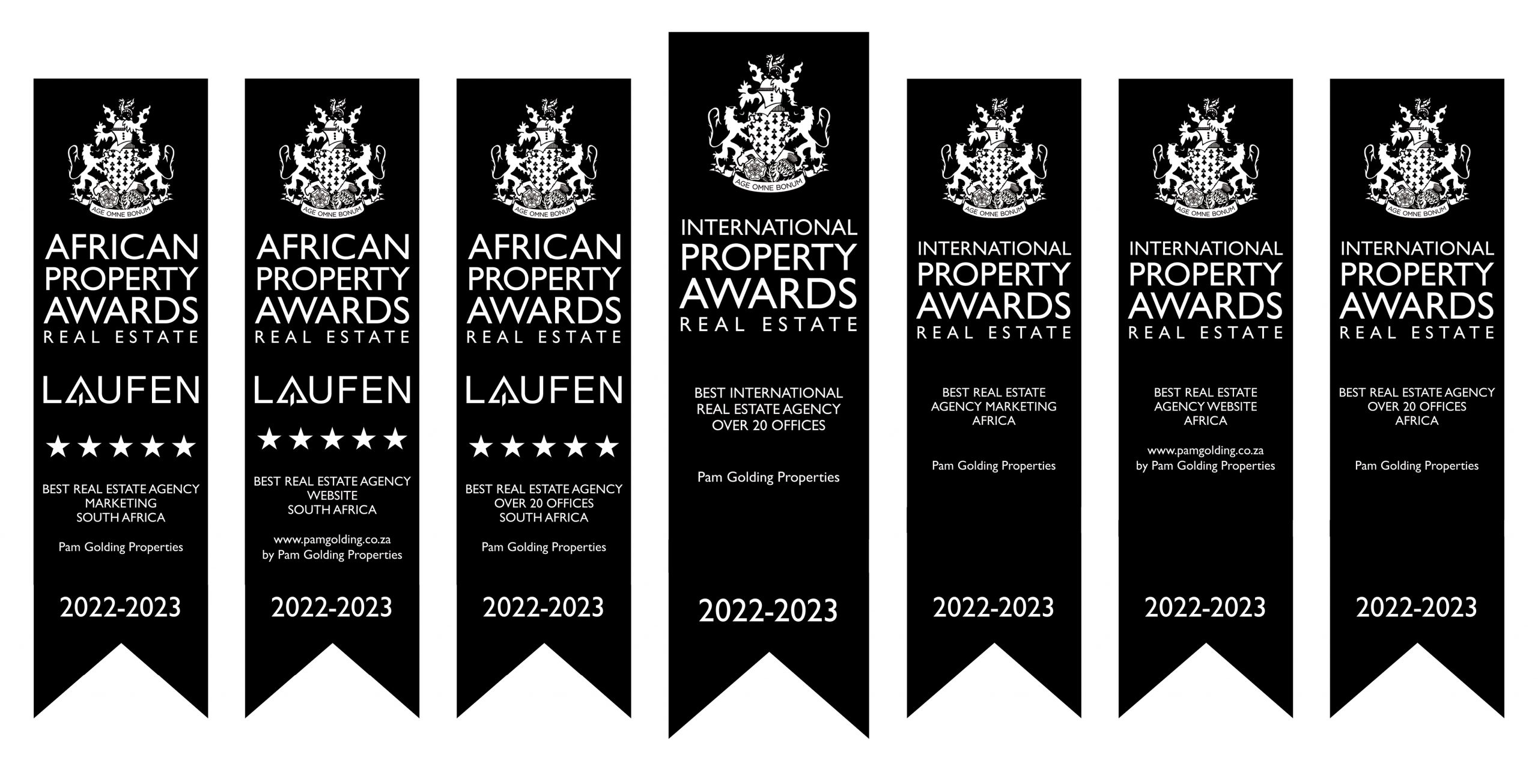 Says Dr Andrew Golding, chief executive of the Pam Golding Property group: "Winning Best Real Estate Agency over 20 offices is judged over all aspects of the business, including a brand's overall leadership, innovation, originality, service structure offering to buyers, sellers and rentals, brand positioning and insight.
"In addition, our complete marketing and website offering is judged within this same category, making this a truly prestigious award and one that is most certainly shared across all 300 offices and 2 500 people in the group as well as with our clients, buyers and sellers, landlords and tenants alike for their ongoing loyalty and support.
"Notably, this achievement is also off the back of our IPA award last year for Best International Real Estate Marketing 2021-2022."
Says Dr Golding: "We are extremely proud to have been recognised with the highest accolade for any real estate agency in our category around the world. This year (2022-2023) we are also delighted to have achieved several other IPA Awards, which means we swept the boards with a total of seven awards.
"In Africa , we won Best Real Estate Agency over 20 Offices, Best Real Estate Marketing, and Best Real Estate Website. In South Africa , we won Best Real Estate Agency over 20 Offices, Best Real Estate Marketing and Best Real Estate Website."
With over 74 International Property Awards under its belt and 47 years of experience in the residential property market, Pam Golding Properties is entrenched as a market leader and globally recognised and respected real estate brand.
Adds Dr Golding: "Among numerous initiatives launched is a new advertising campaign highlighting agents' statements of intent aligned to our brand values and our ongoing Live Remarkable campaign, which celebrates the human spirit by promoting and publicising remarkable people and their achievements. We have also launched a new Pam Golding Training Academy website catering for agents and staff – providing comprehensive, cutting-edge, online training and face to face coaching, while we also introduced various new customer-centric enhancements and additions to the Pam Golding Properties website."
While Pam Golding Properties has an extensive network of over 300 offices in sub-Saharan Africa as well as a number of international offices, it is also exclusive residential real estate partner in Africa for one of the world's largest property groups, Savills plc, with access to its prestigious network of over 600 offices worldwide.
For further information email headoffice@pamgolding.co.za or visit www.pamgolding.co.za
Posted by The Know - Pam Golding Properties