Pam Golding Properties judged Best Real Estate Agency in South Africa 2023-2024 at prestigious International Property Awards
Pam Golding Properties has once again been acclaimed as Best Real Estate Agency in South Africa 2023-2024 (for over 20 offices) at the globally-renowned International Property Awards in the Africa regional category. At a gala event held in Dubai (October 2023), the company also took the award for Best Real Estate Agency Website in South Africa.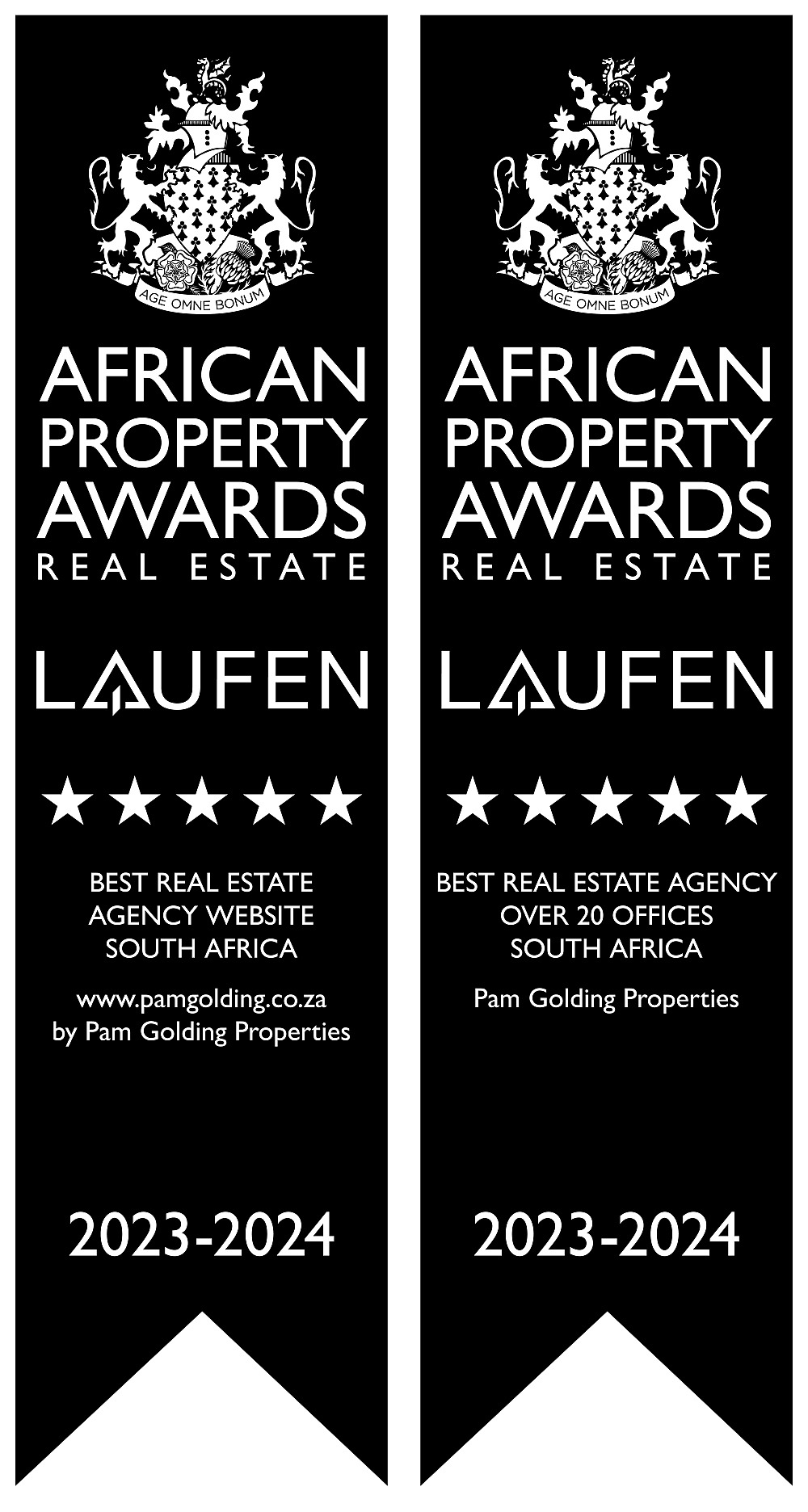 Pam Golding Properties now automatically goes through to the final overall International Awards, to compete against the five-star winners in other regions of the world, namely the Americas, Asia Pacific, UK and Europe.
Recognised as a world-renowned mark of excellence, the International Property Awards celebrate the highest levels of achievement by companies operating in all sectors of the property and real estate industry.
Participants enter at their relevant national level and are judged by an extensive and highly experienced team of professionals who cover the whole range of property disciplines. Judging criteria for Best Real Estate Agency cover all aspects of the business, including the brand's overall leadership and positioning, innovation, originality, marketing, website, and service structure offering to buyers, sellers and rentals.
Says Dr Andrew Golding, chief executive of the Pam Golding Property group: "We are extremely proud to have been recognised with these awards, which are a global mark of excellence. Winning Best Real Estate Agency in South Africa for over 20 offices again this year, as well as being awarded Best Real Estate Agency Website in South Africa, is testament to the commitment and dedication of all our agents and staff across our 300+ offices in South Africa and Sub-Saharan Africa. We also express appreciation to our clients, buyers and sellers, landlords and tenants for their ongoing support and loyalty."
With over 76 International Property Awards and 47 years of experience in the residential property market, Pam Golding Properties has a well-established reputation as a market leader and internationally recognised and respected real estate brand.
Adds Dr Golding: "Also achieving the award for Best Real Estate Agency Website South Africa is meaningful for us, as we are constantly investing in a variety of omni-channel marketing strategies, including customer-centric technological advances in regard to marketing properties online.
Over 70% of online traffic is mobile-driven
"This is particularly relevant as over 70% of our online 'traffic' is mobile-driven, which is not only a reflection of current consumer trends, but also due to the fact that we have created a dynamic site – mobile first in design – which showcases a curated set of properties catering for all sectors of the market and across all regions of the country, as well as internationally.
"In tandem with this, and with buyers and sellers top of mind, we are continuously updating our marketing tools to enable agents to communicate instantly and directly with consumers as well as via social media channels."
For further information email headoffice@pamgolding.co.za or visit www.pamgolding.co.za
Posted by The Know - Pam Golding Properties