This Irma Stern is expected to fetch some astounding figures at Bonhams
Her style is expressive and her work has always generated debate, most notably around cultural depictions. The Red Dress, a portrait painted in 1949, shows a young Cape Malay woman and will lead the sale at Bonhams' New Bond Street in London on 13 September 2017.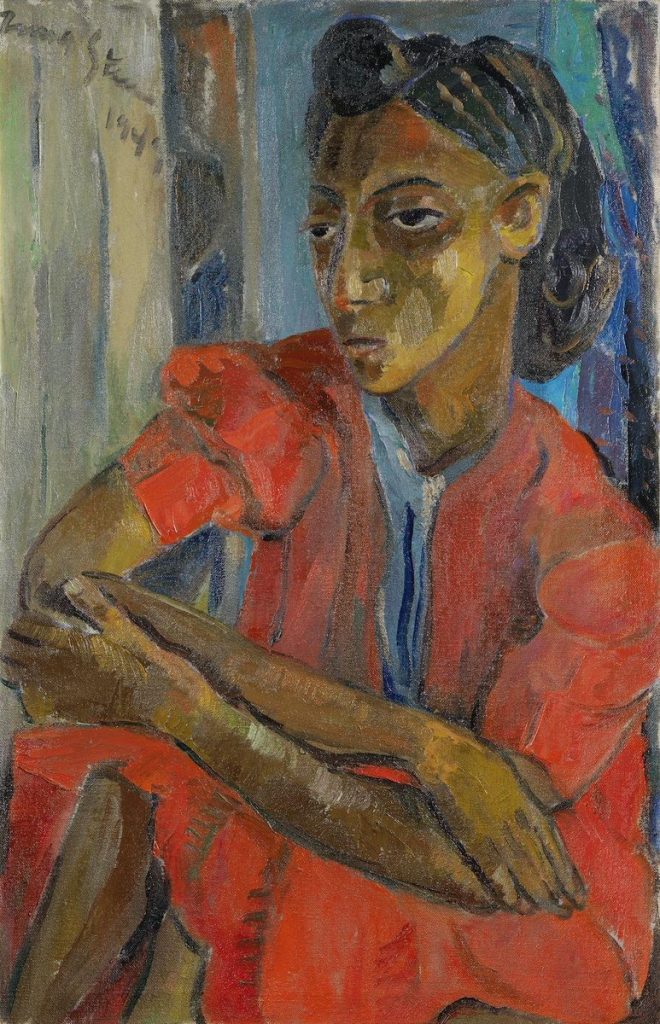 The features of the piece are delineated in bold black strokes that exude artistic confidence. It's estimated to fetch around £250,000-300,000 (R5 165 000). Stern's work is in high demand in the global art world – a new South African record was set in 2011, when one of her paintings sold for R34 million at Bonhams, London.
"Irma Stern spent many years traveling, and was fascinated by the different cultures she encountered. At a time when the sitter would have been viewed as a second-class citizen, The Red Dress demonstrates a sympathy and mutual understanding between the white European artist and her subject" – Bonhams Director of South African Art, Giles Peppiatt.
Stern's work is hailed internationally, but you can celebrate her talent locally. The Irma Stern Museum was established in 1971 and is the house the artist lived in for almost four decades. She moved into The Firs in Rondebosch in 1927 and lived there until her death. Several of the rooms are furnished just as she arranged them while upstairs there is a commercial gallery used by contemporary South African artists. The museum is just one of many cultural spots within this suburb.
Today the Pam Golding agents who immerse themselves here are experts in why families and students tend to choose this area for its world-class schools, craft markets, concerts, unique eateries and more. They have specialist knowledge and insight into the secret gems that are tightly woven into the cultural fabric of Rondebosch.
Posted by Jean Scheltema