THE TRUTH ABOUT SOLE MANDATES
Exclusive Mandates, a misunderstood concept
Tuesday 27th of February 2018
Whether it's an Exclusive Mandate or a Sole Mandate, this is certainly one of the most misunderstood concepts in the process of selling a property.  In an effort to uncover some of the myths and truths around this –  and other controversial dialogue that inevitably takes place between a seller and a real estate agent – The Know spoke to Lanice Steward, National President of the Institute of Estate Agents in South Africa (IEASA) and Head of Training for the Pam Golding Property group.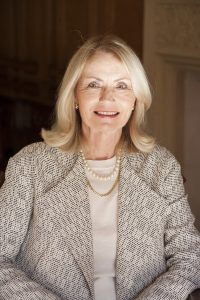 The Most Popular Myth
According to Steward, the greatest myth amongst sellers is that the more agents they have working on their property, the higher their chance of selling the property, quickly. The truth is, that in any town, at any time, there is only one pool of buyers searching for property. If your property is priced correctly, the buyer will invariably end up with your chosen agent.
The Benefits of One Agent
"The benefits of using one agent are numerous, however there is no doubt that a single partnership with the right agent, increases the peace of mind of the homeowner, and should come with the same level of commitment, risk and return on investment associated with any healthy business partnership," says Steward.
"It really is more beneficial to the seller to have the buyers competing to offer the best market-related price, than it is to have agents competing to close the deal at any cost, often putting the seller's price at risk.
"And for a buyer, it is very off-putting to see the same property, advertised in the same online space, but with conflicting images, prices and details. It's almost like launching a new product and allowing different sales teams to package, price and market it differently, leading to confusion in the marketplace. Besides that, buyers should be able to rest assured that the agent wants to close the deal as much as they do, but has an ethical obligation, as outlined by the Estate Agents Code of Conduct, to represent the correct market-related value with integrity," she said.
Many Agents, Many Risks
Unfortunately, many agents will over-value properties in order to get an Exclusive Mandate, but Steward says that sellers should be really careful of this motivation.
"If you have been presented with two or more radically different prices from agents, interrogate them on how they got to that price – because, usually, one of them is wrong. Find out how they obtained their market condition information.
"Also, remember that there is an obligation for a buyer to use the first agent with whom they see a property, however, buyers go out with as many agents as they can.  Regrettably, there are agents who will discourage a buyer who is keen on a property simply because they weren't the first to show it to them.
Choosing an Agent  
"Agents will bring you their comparative marketing and price, however, don't forget that the business relationship between you and your agent is equally important, and that markets are volatile – a professional agent will know how to react and operate in markets where houses for sale are in high demand or over supply.
"The old adage about the risks associated with working with friends, should also be considered. You probably wouldn't choose a friend to be your physician or auditor. In the same way, you want the most knowledgeable and trustworthy professional, to sell your home, which is most likely your most valuable asset."
According to Steward, other important factors to enquire of your potential agent include asking whether their company has a culture of ongoing training, extensive admin support and a dedicated research department that gives insight into the latest market trends. Finding out whether their marketing decisions and methodologies are driven by data is another good question.  For instance, are they able to supply you with personalised knowledge about your property and area? Do they have in-depth strategies regarding today's digital journey for marketing a property? If they are a large organisation, are their offices and agents connected through a referral system that might benefit you?
She advises that there is something else that sellers should take note of: "It's likely that there will be a value difference between the seller and a professional agent's price. Sellers should be wary of agents who give in too easily regarding their recommended valuation, as these are the same negotiation skills they will exercise when trying to achieve the most accurate market-related price for them. In turn, buyers will benefit from this integrity. The same principles apply to agents who are equally flaky regarding their own financial value when the issue of commission is discussed. As a seller, you are looking for solid negotiation skills backed by facts and honesty."
Working with Your Agent
Many sellers are averse to Exclusive Mandates because of past experiences. According to Steward, bad experiences really mean bad service.
"Nine times out 10, poor service in real estate transactions, equates to poor communication. Both the agent and seller should establish their expectations upfront, especially when it comes to the 'how and when' of how to manage the feedback process.
"Ideally, the exclusivity of the relationship allows the seller to hold the agent fully accountable for results and also, in the process, gives both parties the time to agree to any changes to the marketing and pricing strategy," says Steward.
Regarding the correct terminology, it's useful to know that an Exclusive Mandate is a formal instruction to an estate agent to have the exclusive right to sell a client's property for a period of time, while a Sole Mandate, allows for the homeowner to sell the property in their private capacity, too.
If you are considering selling, buying or letting a home, we recommend contacting Pam Golding Properties to find out more about your area and obtain professional advice.
CAPTION: This exquisite 60 hectare wine farm in the Hemel-en-Aarde Valley is for sale through Pam Golding Properties.
Posted by Niki Jackson