Uptick in East London's residential property market
R8.5 million sale by Pam Golding Properties
Thursday 7th of October 2021
Activity in East London's residential property market is experiencing a marked uptick, with ongoing demand across all price bands, including the top end of the market and in new residential developments, says Sean Coetzee, area principal for Pam Golding Properties.
"Highlights of recent sales transactions concluded by Pam Golding Properties include a notable six-bedroom home in an iconic, scenic setting at Igoda Mouth, which fetched R8.5 million – the highest priced sale achieved in East London for some time, as well as two upmarket homes in Beacon Bay, each of which sold for R6.5 million.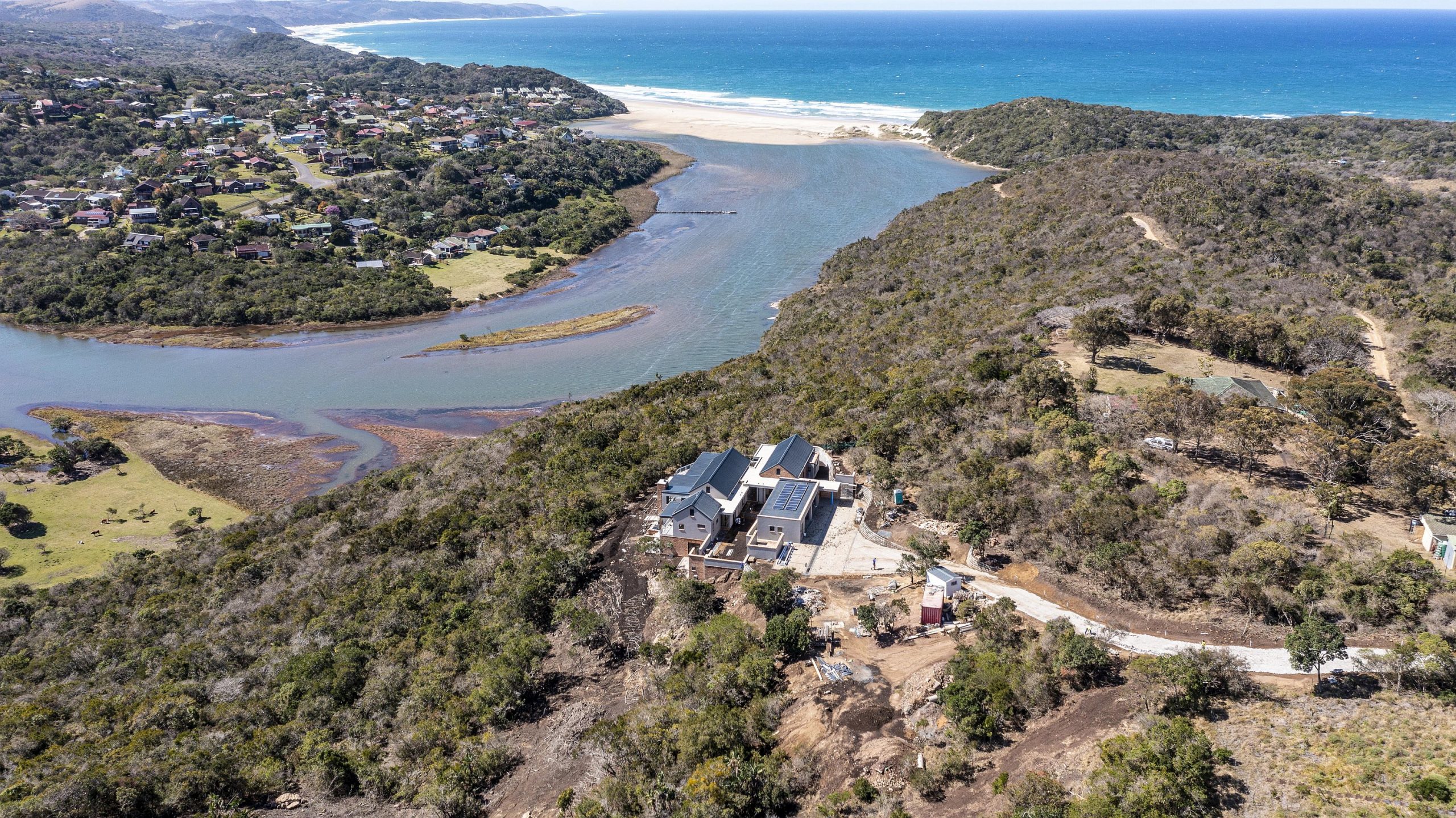 "Home buyers are motivated by a number of factors, not the least of which is the prevailing, historic low interest rate as well as changing lifestyle requirements as more people work from home and seek additional space and/or a more appealing environment."
According to Ooba, the average bond approval rate in East London over the past 12 months (to 30 September 2021) was 81.61%, which represents a very high success rate, while first-time home buyers dominated property purchases with nearly 62% of all applicants in the city.
Says Coetzee: "Ooba also reports that interest rates achieved in East London over the past 12 months averaged at prime plus O.22%, namely 7.22%, however, this reduced to 0.12% above prime over the last six months, indicating that banks may have become somewhat more competitive to grow their market share here by offering lower interest rates."
Key trends: Stats below provided by Ooba
| | | |
| --- | --- | --- |
|   | 12 Months | 6 Months |
| Average Purchase Price (all) | 1,336,683 | 1,396,058 |
| Average Deposit required (all) | 155,166 | 146,206 |
| Application Average Gross Income | 61,017 | 65,006 |
| % of First Time Home Buyers | 61.98% | 60.31% |
| Average Approved Bond Size (All) | 1,173,869 | 1,171,921 |
| Average Granted Bond Amount of First Time Home Buyer | 1,059,861 | 1,083,399 |
| Total ooba Approval Rate | 81.61% | 82.52% |
| Average Interest Rate | 0.22 | 0.12 |
Ooba's stats reveal that the average approved bond for East London buyers in the last 12 months was R1 173 869 and slightly lower for first-time home buyers at R1 059 861.  However, the average purchase price of R1 336 683 increased slightly over the past six months to R1 396 058 as stock in this market became under pressure due to increased buyer demand.
Positively, says Coetzee, East London still offers large tracks of land for future developments, especially on the Western side along the R72. "Developments on both the West and East of the city, where developers have remained present by offering construction contracts, have enjoyed a higher percentage of top structures, which in turn, has instilled increased confidence in the market and fuelled further land sales.
"In such developments, an extensive range of competitively priced house types offer potential buyers a significant saving in architectural fees, while they also benefit from economy of scale as developers are able to amortize operational expenses over more than one house at a time."
A good example of this includes Kidd's Beach Green Estate, a rapidly expanding green development aimed at constructing 5 000 homes over the next 10 years. The development comprises seven estates, each appealing to a unique sector of the market with homes priced from R695 000 – and also catering for the higher end, offering bespoke house types and land purchase options.
This estate, which has 600 already completed homes, is planning to roll out another 200 homes during 2022, including the launch of the exclusive Golden Mile Estate.
Current amenities available to residents at Kidd's Beach Green Estate including a retail centre which is open seven days a week; a fuel station – currently being revamped and due to re-open early December 2021; a public school – Kidd's Beach Primary, and St Christopher's Private School; an integrated water pipeline and borehole system – providing water security; and Phase 1 of the Palm Springs Provincial Road which together with future phases will link up Kidd's Beach Green Estate Boulevard, a central artery throughout the development.
Planned future facilities include a system to provide uninterrupted power supply to residents, a high-performance sports centre, hotel with conference facilities and a private hospital, while the Kidd's Beach intersection with the R72 will be upgraded to a bridge interchange with dual lanes in and out of town for easier ingress and egress.
Another development which offers home buyers sound value for money is the freehold Balugha River Estate, situated in the Glengariff area just 20km from East London, with direct access to the river and beach. Here sites of 750 sqm are currently discounted, priced from R475 000, with 14 available to purchase, and with plot and plan homes (excluding the land), priced from R2.5 million. To date 37 homes have been completed. Says Coetzee: "Appealing to both locals and buyers from out of town – including three South African expatriates, the development includes an independent water supply and waste renewal treatment plant as well as a communal braai area with ablutions and kitchen – ideal for children's birthday parties.
"Meanwhile in Olivewood Private Golf Estate, 904 sqm stands are priced from R640 000, with plot and plan building contracts (excluding the land) in this sectional title development starting from R2.91 million. Forty stands have been sold, with nine houses either completed or under construction in the current phase. The development includes an 18-hole golf course, driving range, clubhouse and restaurant, retirement phase, conference facilities, river boma and running and mountain bike trails."
Pam Golding Properties is also marketing vacant plots in Toboshane Valley Estate, an upmarket lifestyle development set in a picturesque natural landscape alongside the meandering Nahoon River. Set on 850ha of land rich in vegetation and wildlife, this secure estate includes a fishing dam, short hike to a waterfall, and biking trails, as well as a clubhouse, tennis courts, gym and stables. The first phase comprises 116 separate title stands priced from R950 000 to R1.1 million. The estate is conveniently located 2km from Hemingways Shopping Mall, 8km from Nahoon Beach and 6km from Life Beacon Bay Hospital and most popular schools.
For further information contact Pam Golding Properties East London on 043 705 4000 or email eastlondon@pamgolding.co.za .
Posted by The Know - Pam Golding Properties