Bloemfontein residential property is akin to a 'Teflon-coated' market
Across the market, residential property sales in Bloemfontein last year (2020) were the highest recorded during the past decade, despite the impact of Covid-19 and the lockdown, says Pam Golding Properties area principal, Ulrich Sirgel.
"Our own sales for 2020 also considerably exceeded those in 2019 by 60%, which is to a large extent attributable not only to the pent-up demand experienced due to the hard lockdown and prevailing low interest rates, but also as we offer a high volume of listings and also greatly increased our sales force at the start last year. The low interest rates also prompted many tenants to decide to acquire their first homes as they realised they could afford a property similar to their rental property, and with banks awarding up to 105% loans.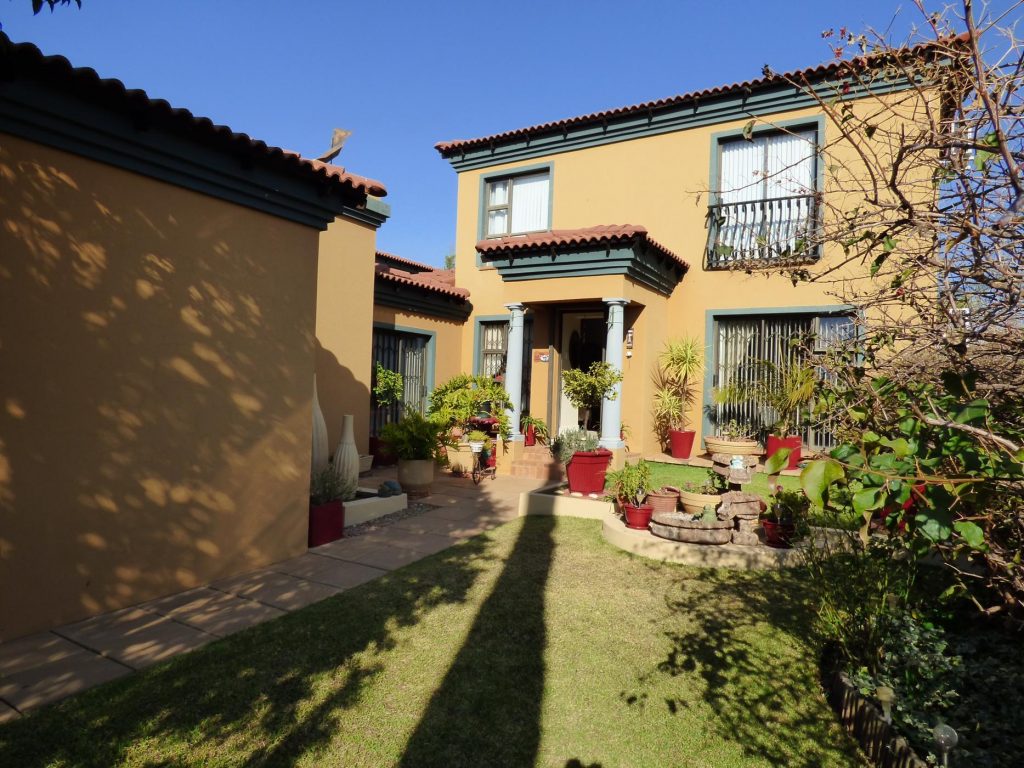 50% of sales to first-time home buyers
"In line with this, we are also seeing considerably more younger home buyers in the age group from 23 to 35 years – many being first-time purchasers, as well as buyers up to 40 years of age and over. In fact, about 50% of our sales are to first-time home buyers.
"Notably, while two-thirds of housing stock is freehold, significantly more sectional title units are sold each year, as evidenced by Lightstone statistics which reveal that 1 984 sectional title units sold in 2020 compared with 1 246 freehold sales, which is probably due to affordability and security factors."
Sirgel says the demand for homes priced from R200 000 up to R1.8 million continues unabated, with properties priced right selling rapidly, and with competing buyers pushing up prices in some instances by 5-10% over asking price. A sectional title unit offered at a fair market price can sell in just days of listing.
"There is good value to be had at present, with bachelor flats priced between R290 000 and R430 000 and duets selling from approximately R1.3 million. Sectional title units typically sell from around R600 000 to R1.3 million or R1.4 million for your more spacious, luxury two and three bedrooms. At the brand-new residential development, La Vida Pico in Langenhoven Park, we have sold a number of two-bedroom, two-bathroom sectional title units from R1.62 million, with three-bedroom units priced at R2.3 million.
"Other areas popular among sectional title buyers include Heuwelsig, Pentagon Park and Helicon Heights. Such is the demand for sectional title that we are seeing owners and investors developing and building sectional title duets and townhouses on a portion of rezoned freehold land. There are definitely opportunities for developers with vision to bring new sectional title stock to market to cater for the high demand, especially for smaller investment properties, typically one-bedroom and two-bedroom units for a young first-time home owner into their first year of work."
Sirgel adds that the demand is across all areas, including the outskirts of Bloemfontein and particularly for smaller, accessibly priced three-bedroom houses with a carport and garage in the price band from R700 000 to R1.2 million. "Generally, the market from R2.5 million to R4.5 million has been very active since June last year. Student accommodation is also sought after, albeit at a slightly slower pace than previously, with investors favouring two or three-bedroom sectional title units located around the University of the Free State in the suburb of Universitas, where they are enjoying very sound rental returns of 9-11%.
"At the top end, from R2.5 million and R3 million up to R6 million or R7 million, there is also good movement of stock. Freehold homes are typically sought by young families in the 30-35/38 age group with small children who need extra space, including a garden where you can kick a ball, increasingly so since the lockdown. In this market the areas of Woodlands, Waverley and Uitsig are very popular."
Concludes Sirgel: "While we have a good selection of homes to buy, we are currently experiencing a shortage of stock for sectional title units from R980 000 to R1.6 million. The rentals market remains active, with good occupancy, particularly among young couples starting out."
For further information contact Pam Golding Properties Bloemfontein on 051 446 0260 or email bloemfontein@pamgolding.co.za.
Posted by The Know - Pam Golding Properties