Newly opened and boasting state-of-the-art features, this prime property at the V&A Waterfront is impressive by any measure.
Built in the grain elevator portion of the historic Grain Silo Building, The Silo Hotel has 28 rooms across seven categories, including a spectacular penthouse. Colourful and eclectic finishes juxtapose against modern signature pieces. The rooms are more spacious vertically than horizontally due to the architectural design of the pillowed window bays. On the top floor you'll find the prestigious 211sq.m penthouse, which towers over the city with triple aspect views. With a 24sq.m balcony, it provides the perfect space to marvel at the magnificent landscape in style.
"We have no doubt that The Royal Portfolio will bring to this hotel their impeccably high standards and offer its guests an exclusive experience quite unlike any other." | David Green, CEO V&A Waterfront
The spa, located inside, features five treatment rooms, a manicure and pedicure area, a sauna and a gym that rivals most. The Willaston Bar and Granary Café on the sixth floor and a separate rooftop bar and restaurant make the experience holistic in its grandeur.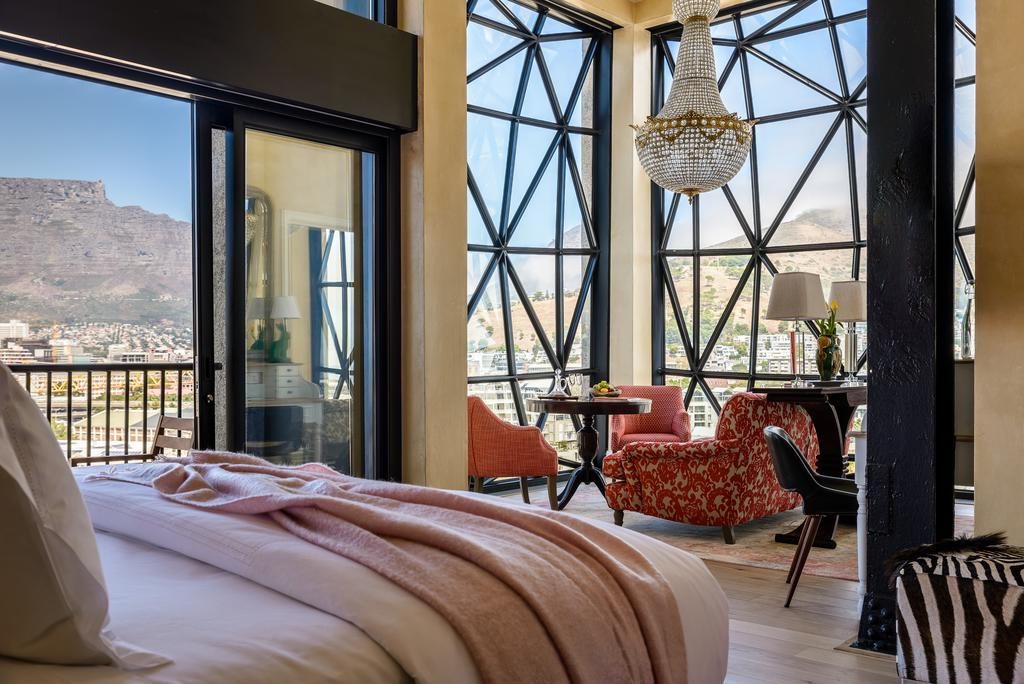 The Silo Hotel is in good company as the eagerly anticipated Zeitz Mocaa lies below this new development. For connoisseurs, internationally and locally, it houses the single largest collection of African art in the world. The Vault is the Silo's underground parking entrance and also a private art gallery. It's also walking distance to one of Africa's greatest attractions, The V&A Waterfront, home to fine dining, artisan bakeries, exceptional shopping experiences and live entertainment.
London-based Heatherwick Studio was responsible for the reimagining of the Grain Silo Building. The cultural significance of the area has been retained and is synonymous with the Cape Town skyline. New additions to the design include, geometry-inspired glass windows, which bulge, giving the impression of being inflated. The idea is that the building will glow at night and mimic a harbour beacon.
This is not the first triumph for Liz Biden, the Biden family has always aimed to achieve 'the complete experience' and a perfect stay in exquisite spaces, whilst reflecting the culture at the core of the country's luxury travel market.
"The Silo Hotel, we believe, will rank among the very best hotels in the world. The building is modern and industrial, so the interior design contrasts that with the addition of comfortable, colourful and more playful touches." | Liz Biden, owner of The Royal Collection.
For Pam Golding The Silo Hotel is more than an example of prime real estate and a place to stay – it's an arts and culture experience, a celebration of fine living.
Posted by Rikus Geldenhuys