Jump-start needed for economy as repo rate remains unchanged
Meaningful confidence boost required to stimulate property market
Thursday 19th of September 2019
Sentiment is a key driver of investor confidence and the residential property market is no different in this regard. So while today's announcement by the Monetary Policy Committee that the repo rate will remain unchanged is positive in terms of stability, it is unlikely to stimulate increased activity in the property market, says Dr Andrew Golding, chief executive of the Pam Golding Property group.
"A further interest rate reduction, on the back of the previous cut in July this year, would have collectively provided incentive for favourable buyer decisions. What is needed right now is a meaningful confidence boost to offset the global and local macroeconomic and socio-political factors impacting on the market and jump-start the muted economy and create impetus in the property market.
"While the residential property market continues to show resilience and brisk activity in high demand areas, including key nodes and centrally located convenient hubs around the country, the tentative recovery in the national house price index that emerged in the wake of the recent elections appears to have cooled into a stabilisation of prices, although the Western Cape market continues to experience a modest rebound in house price inflation."
Dr Golding says on the upside, with interest rates remaining at relatively low levels, this continues to present sound opportunities for home purchasers, particularly first-time buyers and others who require finance.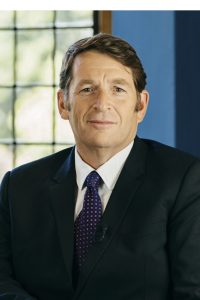 Dr Golding adds: "According to ooba, positively, the mortgage deposits required by the banks have eased back to levels last seen prior to the 2008/9 recession, currently standing at 10.8% of the purchase price (August 2019). Even more encouragingly, for first-time buyers, who account for just over half of all mortgages extended by ooba, the deposit is currently 8.4% of the purchase price. During the year to date, the average purchase price for first-time buyers was R940 209, according to ooba.
"Notably, ooba also reports that in August the effective approval rating for mortgages was 82.6%, the highest level to date in the ooba data series which commenced in May 2007."
Concludes Dr Golding: "Depending how the year unfolds it is hoped that we may still see yet another reduction in the repo rate before 2019 draws to a close. However, the fact remains that the property market is currently at or near the bottom of the current down cycle which makes this potentially an ideal time for savvy buyers to invest."
For further information contact Pam Golding Properties on 021 7101700 or email headoffice@pamgolding.co.za.
Posted by Anel Lewis