Secure, luxury living in the best location
Homes in the leafy suburb of Bishopscourt are known for their magnificent views, but this one in Durham Avenue is arguably located in the best location in…well…the best location in this part of Cape Town. North-facing, the property enjoys what can only be described as "in-your-face" mountain views. In fact, it feels almost as if the home is set up against the mountain because of its elevation and position.
But it's not only the superlative location that sets this property apart – it is also the state-of-the-art, multi-layered security which offers the same peace of mind one would enjoy in a secure estate. In addition to the electric perimeter fence, and surrounding beams, there are 16 cameras that can be accessed via cellphone. In fact, the entire house is automated and access and surveillance can be controlled remotely via computer or mobile phone.
"Bishopscourt is one of the most sought after suburbs in Cape Town, and a property that combines these enviable mountain views with security that surpasses what one would find in a luxury, lifestyle estate, is a rare find," says Myrna Duveen, Pam Golding Properties agent for Bishopscourt. The home is being marketed through Pam Golding Properties for R29.950 million.
Innovation can also be seen in the sustainable features that ensure that this property is entirely independent of the municipal grid for its water consumption. The borehole maintains 10 000 litres of water at all times. Water for personal use passes through a filtration plant before it is pumped to the house while the rest is used for irrigation. There are also plans available for converting the house to solar power.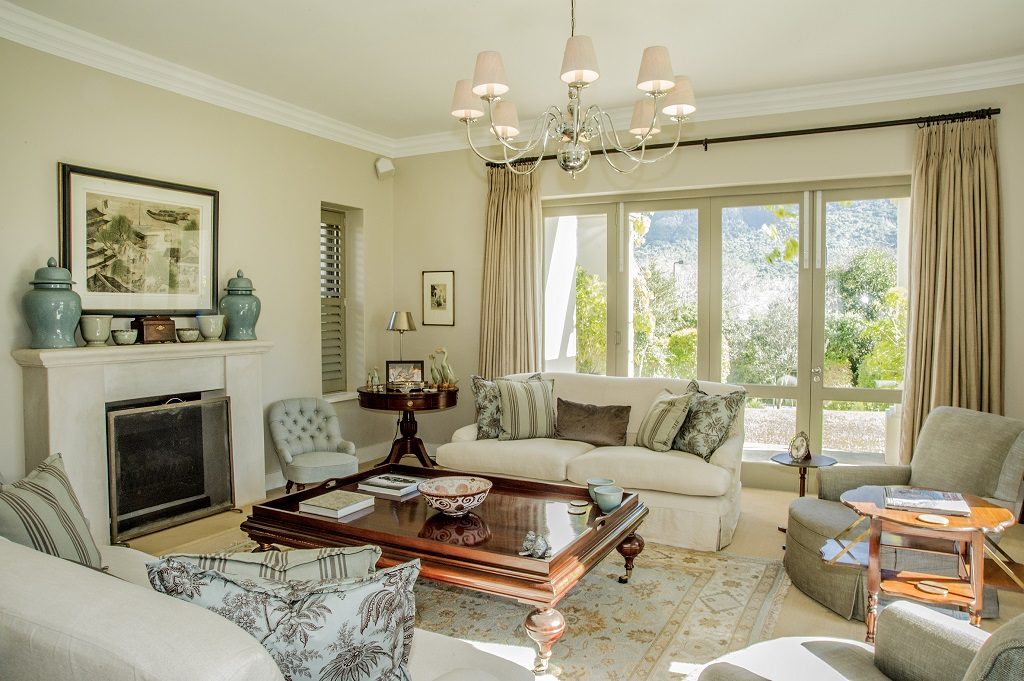 This much-loved and immaculate family home includes five bedrooms that are all en suite and self-contained. With modern European styling, the home exudes a timeless charm. The mountain serves as the focal point, while the large windows and open plan layout ensure a seamless flow throughout. A sizeable swimming pool combined with ample outdoor space and an undercover terrace, set the scene for a gracious lifestyle ideal for a family who loves to entertain. Other features on the property include a flatlet, a "teenager's pad" above the garage and additional accommodation. There is enough parking for six cars, with four garages and two carports.
Known for its exclusivity, Bishopscourt is home to many diplomats and ambassadors. It boasts expansive properties, with large homes. Swimming pools and landscaped gardens feature prominently. But Bishopscourt is also sought after because of its prime location offering convenient access to Constantia, the Southern Peninsula and Cape Town's CBD. There are excellent schools in the area, as well as a range of shopping centres, restaurants and various sports facilities.
For more information, contact Pam Golding Properties agents Myrna Duveen: 082 443 8417 or Louise Sivertsen: 079 088 0675
Posted by Anel Lewis