A piece of history – the intricacies of owning a heritage property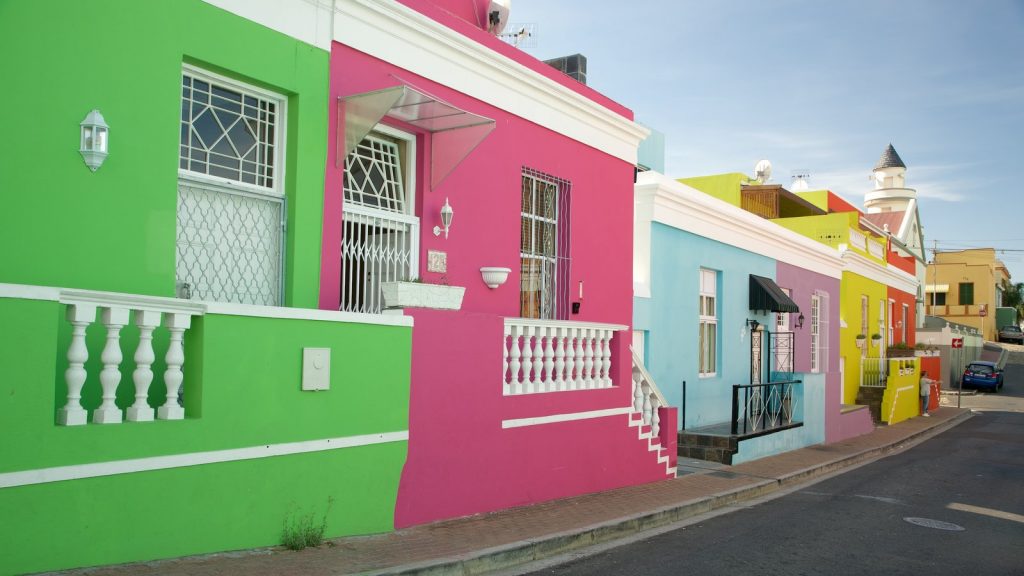 The opportunity to own a historical home holds considerable appeal, and we are certainly spoilt for choice in the Western Cape, which offers an array of historical properties ranging in style from the stately Cape Dutch with thatched roofs and ornate gables, to the bold Art Deco evident in many of the apartment blocks in Vredehoek and surrounds, says Richard Day, Pam Golding Properties National General manager and Cape Regional MD.
"Historical homes not only offer a glimpse into a former era, they often also boast desirable features such as lofty ceilings, larger rooms and thick walls. Many of these older homes were built in sought-after locations near to the sea or the mountain, making them popular investment properties today," says Day.
But owning a piece of history comes with certain responsibilities. "It's important to work with an experienced agent who can advise you about the regulations and restrictions applicable to your home, and refer you to specialists experienced in historical renovations should you want to make any structural changes." Bear in mind that your home could also be located in a Heritage Area, known in Cape Town as Heritage Protection Overlay Zones, which means that any building or renovations would also be subject to the requisite approvals.
What is a heritage property?
Any structure older than 60 years is protected by the National Heritage Resources Act. This means that any changes to these buildings require approvals from the relevant provincial authorities.
Heritage resources are also graded to determine which level of government – national, provincial or local – is responsible for their management. Built environment heritage resources, namely structures and sites with sufficient significance to be regarded as local heritage resources, are managed as a local government resource and are divided into three subcategories to determine the level of regulation required to preserve their heritage status.
Grade IIIA resources must be an excellent example of its kind. Any alteration, whether internal or external, must be regulated by Heritage Western Cape or the local authority.
Grade IIIB resources are less rare examples, and as such would enjoy less stringent protection than Grade IIIA structures.
Grade IIIC resources are significant in the context of a streetscape or neighbourhood. These buildings should be protected and regulated if the significance of the surrounding area is sufficient to warrant protective measures.
"Make sure that you also know your own requirements before taking on a heritage property. Significant changes to the building could alter the distinctive historical features that made the property appealing in the first place. Also ensure that you have budgeted for any renovations you may do, as changes to historical structures – once approved by the relevant authorities – may well require specialist builders that could prove costly," adds Day.
Buildings in a Heritage or Conservation Areas are also protected. These are areas with identified boundaries within which specific development guidelines apply. Approvals are required for any external changes and alterations that could affect the way a place appears or is used, internal alterations that would be visible from outside, the removal of trees and changes to a historical landscape and any below-ground excavation.
Some areas in Cape Town have historical significance for the communities who live there, and often conservation bodies have formally lodged an interest in their respective area with Heritage Western Cape. Any development in these areas that triggers the National Heritage Resources Act will therefore require consultation with the conservation body as well. HWC will not consider an application from a property owner if there has not been a property consultation process with the relevant conservation body.
Some of the areas identified by conservation groups as having historical significance include:
Part of the City Bowl towards the east via the top of Roeland Street, north via De Villiers/Tennant Street, east into Sir Lowry Road up to the Eastern Boulevard/N2 and north up to the harbour
The three bungalow areas in Clifton
Constantia – the area bounded by Klaasens Road, Constantia Nek and Ou Kaapse Weg as well as several greenbelts
Parts of Lynfrae
Harfield Village – boundary being Iman Haroon Road, Rosmead Avenue, Kenilworth Road and the railway line
Rondebosch & Newlands bordered on the main road from Klipper to Protea and Upper Paradise road and Union avenue and Princess Avenue
Suburb of Woodstock
Parts of Wynberg
Day says that the considered restoration and preservation of a heritage building will not only make it a sound investment, but will also ensure that it remains an asset to the area.
Know where to look. Visit Heritage Western Cape – See the list of conservation bodies and their areas of interest.
Would you like to own a piece of history? See heritage properties for sale through Pam Golding.
Posted by Jean Scheltema