A POP UP OF SUMMER COLOUR
Say hello yellow - lighting up luxury spaces across South Africa
Tuesday 7th of November 2017
The Know's curated lifestyle trends inspire you to let the shine into your home with a colour that instantly lifts any space.
Le Creuset introduces the ultimate kitchen lust-haves with Mono Meets Yellow.
If the monochrome trend and its palette of grey, black and white is feeling a little drab, why not ramp up the fab factor with a healthy dose of Mimosa? It's the perfect punch of colour for any contemporary table setting or kitchen counter.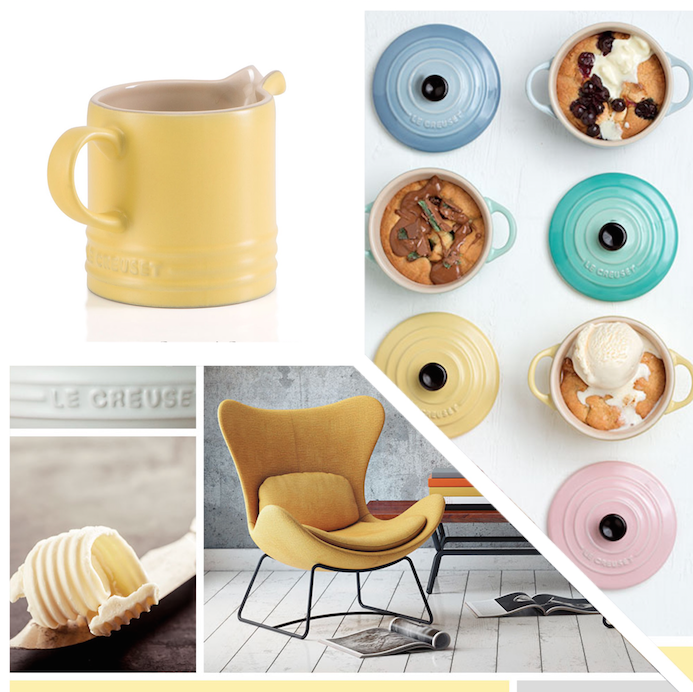 Set the scene for a nostalgia-laced feast with a perfectly balanced pastel palette – and that includes a starring role for Mimosa. The matte finish keeps it firmly in the now but the toned down yellow is a clear nod to the past – Mimosa loves its fellow pastels, blue, pink and mint and is the perfect partner to Cotton too.
Looking for ways to add some rays of Mimosa-infused sunshine to your life? Why not enjoy your morning cuppa in a Mimosa-coloured mug? Or you could whip up the lightest chiffon cake in a suitably pretty batter bowl – there's no shortage of the inspiration you'll find in the Stoneware and Cast Iron cookware that comes in this happy-go-lucky shade of yellow which comes in a low-shine textured finish.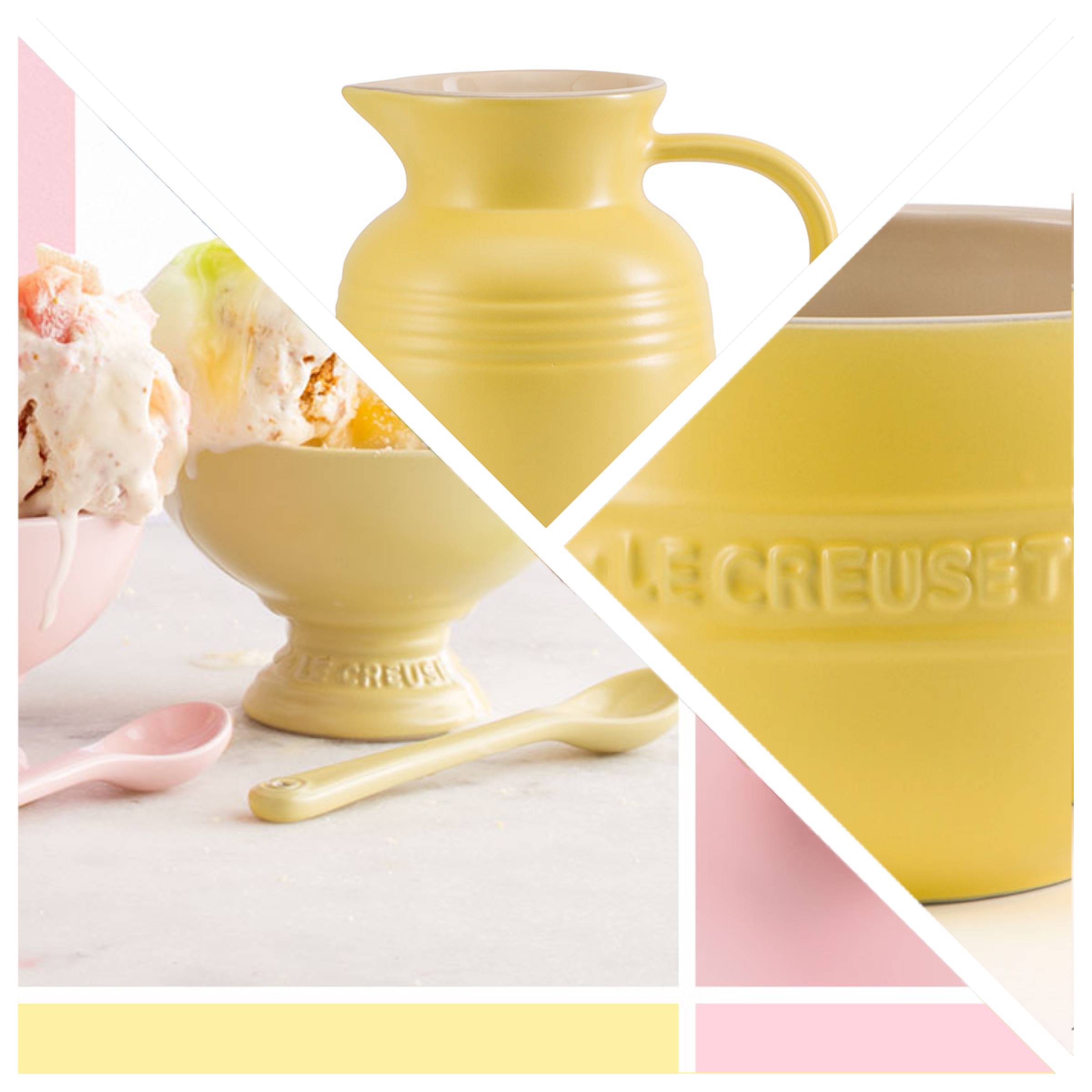 Citrus yellow is becoming a wardrobe hero for summer, with Witchery adding it to their latest luxe lookbook:
Take a bold approach to summer dressing this season with a bright colour paired with print.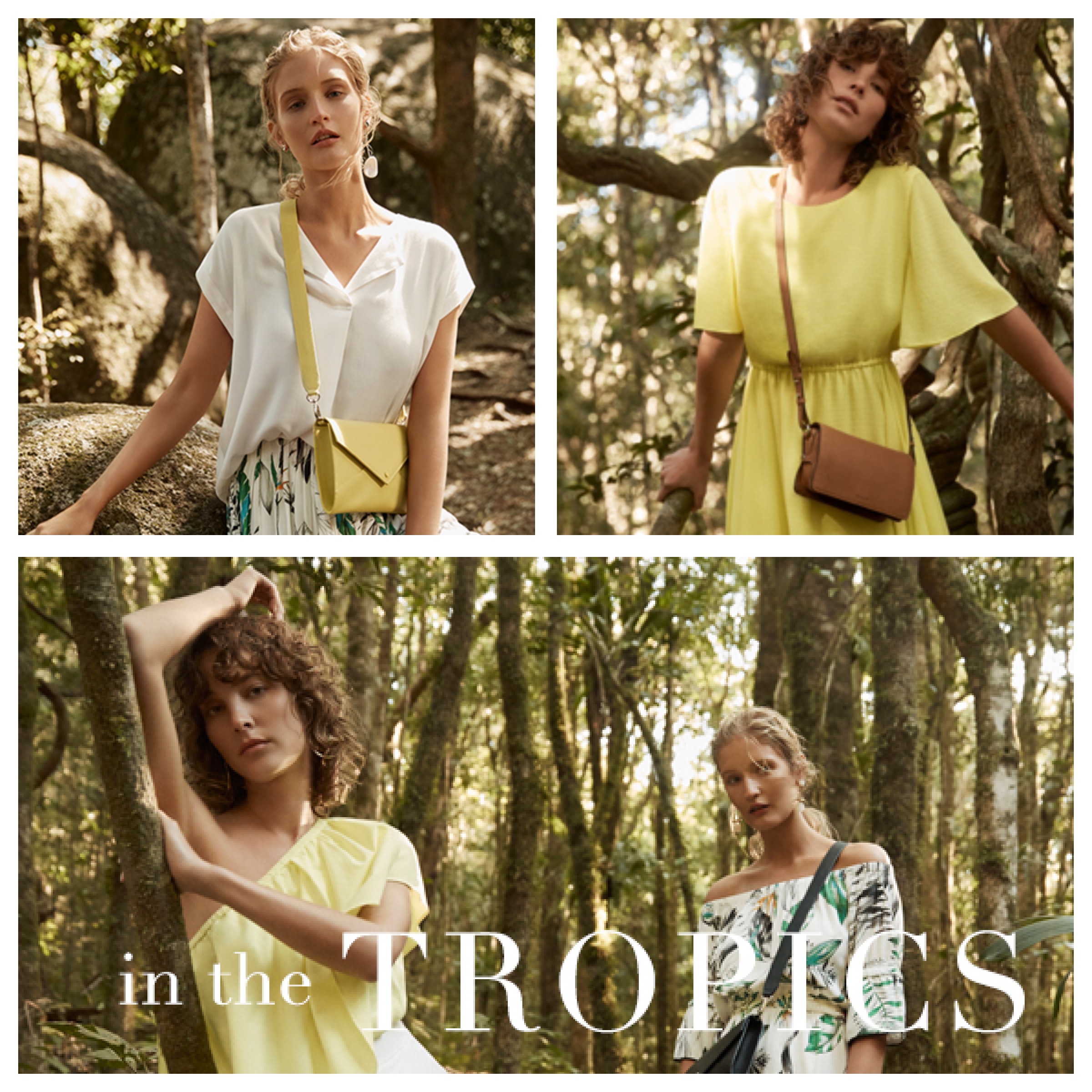 Sun-kissed, light and airy – Woolworths Home is adding lemon yellow to their summer spaces, for a touch of zest and zeal.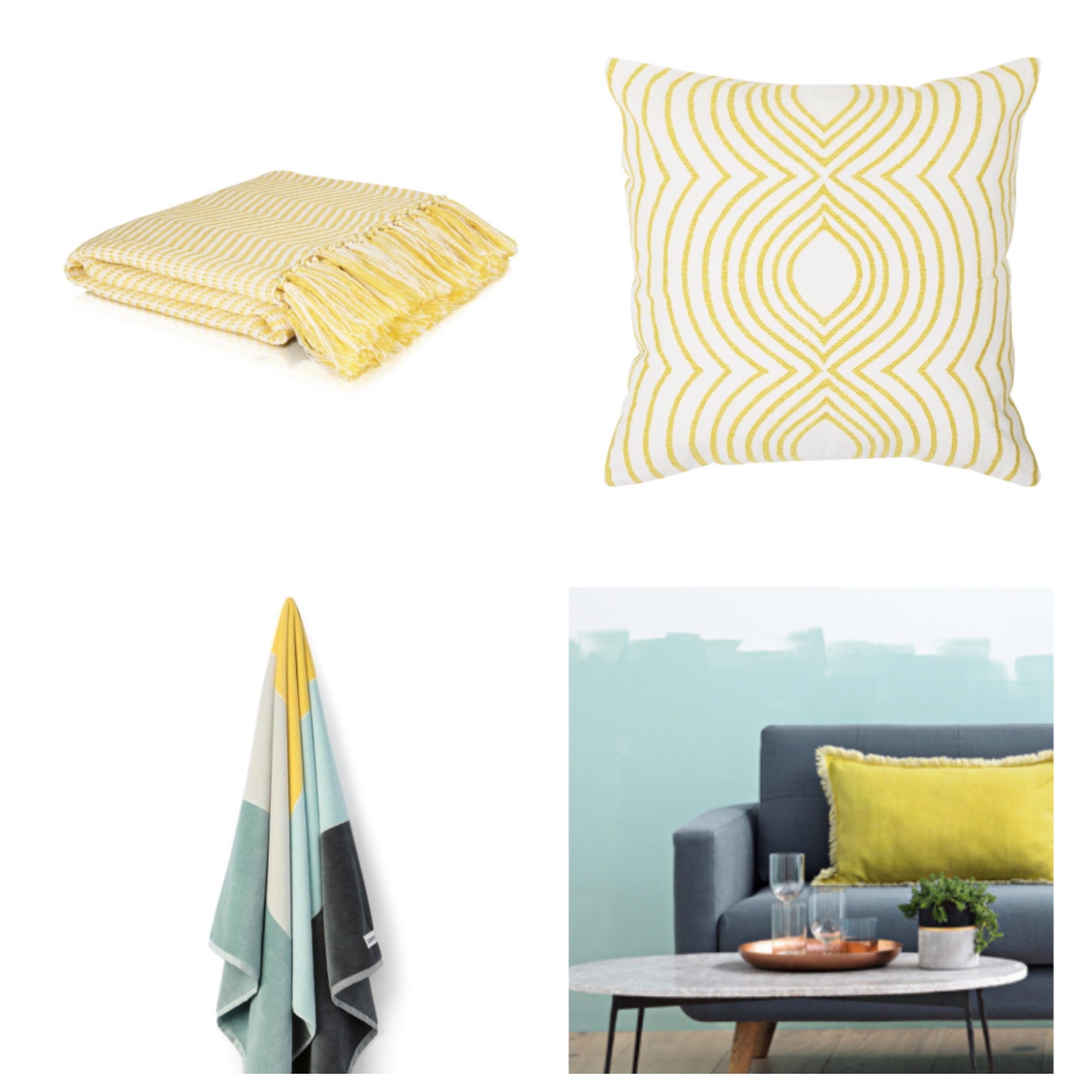 The Know's Design Tip: Play with different shades and tints of the colour yellow: Lemon, yellow ocher, golden, saffron, cream, mustard and our favourite – mellow yellow. Add it to darker shades for an instant pop of contrast. Yellow is an attention grabber, and when used in combination with black, it creates one of the easiest color combinations to see from long distances – for the kind of interior impact your friends will be swooning over.
Posted by Jean Scheltema