Home Trends for 2018 – with Anna Weylandt
The Know looks at upcoming trends in luxe living spaces
Monday 13th of November 2017
Anna Weylandt is a buyer and designer at Weylandts, who takes inspiration from global travel, The Know brings you her tips for adding luxe to your interior in 2018.
Smaller living is in fashion, but that does not mean that the space needs to feel small. The style focus is on three key things this summer – being brave enough for darker colour palettes, with a touch of greenery, and the modular must-have.
1. Invite the outdoor in by adding greenery
"We are seeing a lot of fresh greenery for indoor and outdoor coming through for the summer, both in the use of materials and real plants. In Milan I saw this use of greenery, particularly with large plants for indoor spaces. There is strong use of wall colours such as rust, dark emerald and dirty navy blue".
Use The Know's Terrarium inspiration – a guide to creating the ultimate mini indoor garden and add a touch of greenery to your space.
2. Be brave enough to go for a darker space and add contrast
There is a move towards a strong black and white pallet for interiors, with bold steel furniture pieces and soft grey leathers, punctuated by strong green leaves.
"At Weylandts we are very aware of a trend towards people moving away from large suburban properties to smaller city living apartments, and in Japan I was inspired by the innovative ways people adapt to living in small spaces, particularly with the use of modular kitchens and furniture."
3. Modular must-haves 
The Insel modular storage range and the Manhattan modular sofa introduced earlier this year provide the quality and luxury of the well-known Weylandts modular sofa ranges, in proportions better suited to smaller spaces.
"The most exciting furniture I saw this year was from Baxter in Italy, particularly at Milan Salon de Mobile. Their use of stitching details and material juxtaposition was incredible".
The new Easy Living modular sofa from Weylandts has beautiful teeth-stitched detailing and is made with feather-filled cushions and 100% linen slipcovers. One of Anna's top picks from the modular sofa ranges is the Mondu Modular, which consists of three elements, which can be arranged to create endless configurations.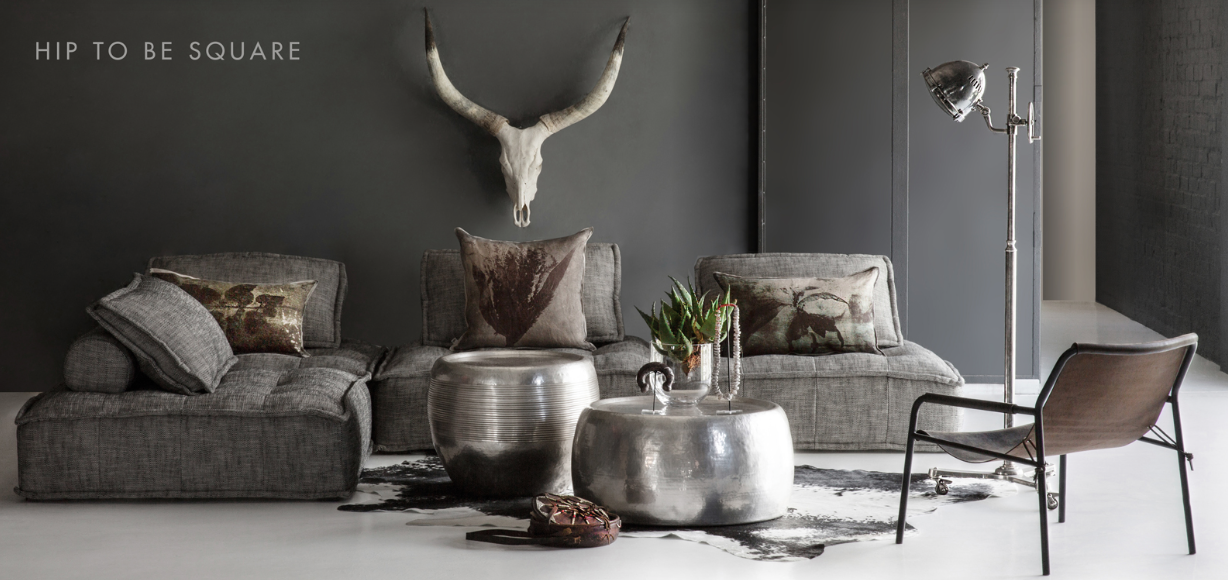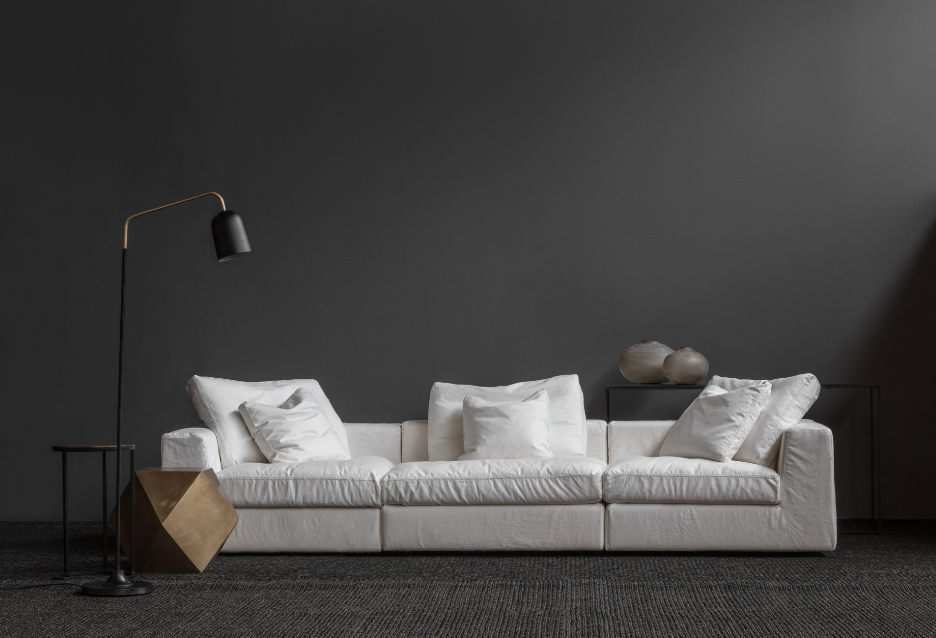 Anna has selected her ten favourite items that reflect these trends, which includes the new fern leaf scatter cushion range. Add the quirky grey Springboard Diver figure and a beautiful potted plant to create the look.
Want to create this look? Click below for Anna's Choice

Jamie Side Chair Moss | Paco Occasional Chair Moss | Multiple Fern Leaf Scatter | Springboard Diver | Mondu Modular Sofa | Manhattan Modular | Osake Server 1.6m | Potted: Asplenium Crissie Natural Insel Modular Storage 0.9 | Penciled Dragonfly Wall Art
Posted by Jean Scheltema